30. August 2023
Drone show gathered industry professionals from across the world
More than 400 drone stakeholders from Denmark and abroad joined this year's International Drone Show, where industry experts from across the world shared the latest drone insights within legislation and cooperation, security and defence, 5G, cyber security, and research, while innovative companies showcased the latest drone solutions.
The annual International Drone Show, hosted by UAS Denmark International Test Center and Odense Robotics, once again gathered hundreds of drone companies, researchers, and industry specialists from Denmark, Germany, Israel, Spain, Holland, U.S.A, Sweden, Norway, Finland, Great Britain – to name a few.
"The International Drone Show is unique because it brings together the entire Danish cluster. In addition to Danish participants, there are also many from the USA and Europe, and it's really exciting to explore how we can collaborate beyond the country's borders." – Nicole Sophie Christiansen, Business Development Director at UXV Technologies, who took part in the expo.
This year, the conference programme offered two tracks with 40 speakers as well as three workshops and three panel discussions. Furthermore, the expo featured 27 companies and organisations exhibiting their latest solutions and five live demo flights, which took place outside. There was also ample time for networking including a special B2B matchmaking session (hosted by Enterprise Europe Network), where participants could pre-book meetings.
The Mayor of Odense Peter Rahbæk Juel also paid the drone show a visit and was accompanied by the CEO of Odense Robotics, Søren Elmer Kristensen, when they toured the expo and met with several of the exhibitors.  
Strengthening the industry
40 speakers from around the world, including Germany, United Kingdom, Norway, Finland, Sweden and more, traveled to Odense to take part in the conference programme and share their insights on the latest trends from the industry.
MyDefence took great interest in the drone show. Not only did they have a stand in the expo, but their Head of Business Development, Christian Clemmensen Møller, also took part as a keynote speaker on secure drone infrastructure, and even moderated a panel discussion on the paradox of drone security, with panelists from the Centre for Air and Space Operations, Royal Danish Defence College, the Danish National Police, Copenhagen Airports, and MyDefence. 
Networking and knowledge-sharing was quite simply at the forefront for the MyDefence team.
"The International Drone Show brings together the entire industry, and it's here that we can network with each other. It's an industry that is constantly growing. For those of us who have been involved for some years, it's interesting to see how more and more new companies are emerging – the ecosystem is expanding, and everyone finds their role to play in strengthening the drone industry as a whole. 

The second aspect that makes IDS an ideal meeting place is the knowledge available here. Here, we have the opportunity to meet each other and establish new collaborative relationships – something we often don't have time for on a daily basis. IDS is a day that effectively enables companies to connect and exchange knowledge."– Christian Clemmensen Møller, Head of Business Development at MyDefence.
International Drone Show 2024
Planning for next year's IDS will soon start and the Odense Robotics team as well as UAS Denmark International Test Center are very excited to dive in.
"We know collaboration is ingrained in the Danish ecosystem, but we also see this beyond our borders. Industry professionals around the world are eager to connect, share insights, and expand partnerships not only with other drone companies, but also with end users and knowledge institutions.

The conference is a gateway for new relations and innovation – and we can't wait to make the programme for 2024 even better." – Lisa Rosenlyst Hansen, our dedicated Business Development Manager of Drones and Unmanned Systems and IDS Responsible at Odense Robotics.
Learn more about IDS 2023:
See the full conference programme >>
IDS 2023 impressions:
Want to learn more about International Drone Show? Contact Lisa.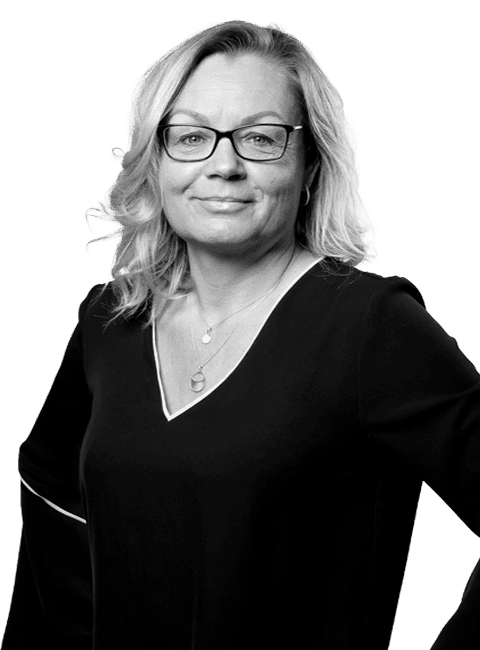 Business Development Manager
Lisa Rosenlyst Hansen
Drones and Unmanned Systems