● 11 October 2023 ● All members
Digital Machine Network Meeting at Daniit in Sonderborg
We continue our focus on Digital Machine as we take a look at different methods to collect and use Machine data together with Sønderborg Vækstråd.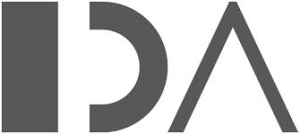 DIGIMACHINE – DATA IN THE MACHINES OF THE FUTURE
We hereby invite you to a seminar/workshop on the use of data as the foundation for the machines of the future (DigiMachine). The focus is on leveraging data to create new business opportunities.
DIGIMACHINE AS A STRATEGIC BUSINESS OPPORTUNITY
Digitalized machines (DigiMachine) can be created within a strategic setup with four sub-elements, as shown in the illustration. A number of regionally based machine builders share common opportunities and challenges in realizing DigiMachine potentials. Through a series of workshops, these sub-elements are addressed through presentations and collective discussions. The goal is to strengthen the bonds among machine builders and, most importantly, to provide inspiration and a common foundation for advancing the process of digitizing products, services, and business plans related to digitalized machines.
Machine control and sensor system: Optimal machine control, data collection, and communication
Data management: Collection and storage of Big Data from internal sensors and external sources
Analytics: Models, algorithms, and software for both descriptive and predictive analysis
Product: Machines tailored to digital possibilities that support desired/new business models
13.30

Welcome and introduction, Dennis Svane Christensen, Odense Robotics

13.40

Daniit company presentation, Søren Lassen / Henning Kongstad, Daniit A/S

13.50

DigiMachine as a strategic business opportunity, Gustav Nebel, Sønderborg Growth Council

13.55

Sensor systems - plenty of data available, Morten Ringmose Wiinberg, SICK A/S

14.30

Optimized machine and process control using data - experiences and perspectives from cases in asphalt and fish production, Erik Berg and Søren Lassen, Daniit A/S

15.05

Break and Network

15.30

Handling and analysis of large amounts of data, Anders Rosengaard Holmenlund, Factbird ApS

16.00

DigiMachine perspectives: Common discussion on possibilities for using data in the machines of the future, Facilitated by Knud-Erik Hilding-Hamann, Technological Institute

16.25

Summary and thank you for today

16.30

Opportunity for a company tour at Daniit
Photos and participant list:
Please note that photos will be taken throughout the event. Odense Robotics will use these for marketing and publicity of our initiatives on our website, in social media and in any third party publication. Upon request, participant email list can be shared with participants and event partners.
Please contact us if you have any concerns or if you wish to be exempted from these activities.
Odense Robotics is co-funded by the Danish Board of Business Development, the Danish Agency for Higher Education and Science and the European Union, as well as a broad range of projects and partnerships.


Information
en
11 October 2023 13:30 - 16:00
Sønderborg
Daniit, Jyllandsgade 42, 6400 Sønderborg
Business Development Manager
Dennis Svane Christensen
Sønderborg