● 14-16 March 2023 ● All members
European Robotics Forum 2023
Since ERF's 2012 visit, a lot has happened in Odense. Come and see what the robotics cluster has achieved in only ten short years and experience what happens when all major players collaborate to create one of the world's leading robotics clusters.
The European Robotics Forum will be held in Odense in 2023, giving attendees the chance to see firsthand how public, industrial, commercial, and scientific organisations are collaborating within robotics.
ERF2023 covers all facets and contemporary topics associated with the robotics industry. Researchers, engineers, managers, and an increasing number of business owners, investors, and public funding officers from Europe gather to talk about the market for technology as well as ways to speed up innovation in robotics and robotics-related AI. Furthermore, participants have the opportunity to learn about the recipe that has made the robotics community in Odense so successful.
Christian Schlette from SDU Robotics invites you to join The European Robotics Forum 2023:
Do you want to exhibit as a StartUp?
Odense Robotics offers startup spaces which include:
2 Sqm of floor
Café table (tall)
1 table cloth
2 barstools
Access to power
Access WIFI
Carpet
at a price of 1200 Euro ex. VAT.
Contact
To order please contact Project Manager Ole Georg Andersen or T: +45 61 55 68 47 to book your startup booth at European Robotics Forum*
*Please note that booths are sold at a first come first served principle and Odense Robotics cannot gurantee the availability of the booths for all interested parties.
Check out prices for exhibiting as an established company here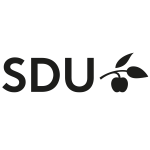 Through the new Beyond Beta programme, Odense Robotics helps ambitious startups with exciting innovative solutions within robotics, automation and drones – at the idea phase or already on the market. The Beyond Beta programme is funded by the Danish Board of Business Development


Information
en
14 March 2023 00:00
16 March 2023 00:00
Odense
Odeons Kvarter 1, 5000 Odense C
Total price excl. VAT
Price ranges from free to 6750 DKK
Project Manager
Ole Georg Andersen
Knowledge-based innovation and the Fehmarn Belt project
Odense