11. May 2023
Hear leading drone experts discuss the future at IDS23
With two panel discussions with leading international drone experts and several exhibitors already confirmed for the International Drone Show, the programme is now coming together. Expand your network, meet business partners and gain deeper insights into the drone industry by getting your ticket to join hundreds of drone specialists from Denmark and abroad on 29 August at Hans Christian Andersen Airport in Odense!
Odense Robotics and UAS Denmark International Test Center are happy to announce that the first panel discussions and exhibitors have been added to this year's International Drone Show! Here is the first portion of the programme.
Exciting panel discussions
You can hear exciting panel discussions on drone security and the integration of drones in the Nordic airspace.
"Drone Security as a Paradox" will be moderated by Christian Clemmensen Møller from MyDefence. Here, representatives from Sky-Watch, Copenhagen Airports, MyDefence, and the Royal Danish Defence College – with more to come – will take the stage to discuss the paradox of society and the industry's wish to use drones, while recognising their effect on society.
"Status on the Integration of Drones in Nordic Airspace" will be moderated by Anders Martinsen, from UAS Norway. CAAs (Civil Aviation Authority) from the Nordic countries, including Denmark, Iceland, Norway and Finland – with more to come – will join in a discussion exploring the future of drone integration in the Nordic airspace, what is needed to achieve it, and how we secure it safely and efficiently.
First exhibitors booked, but spots still available
The IDS23 show floor will be filled with companies and organisations presenting the latest drone tech. Here are some of the companies that will be exhibiting: 
There are still exhibitor spots as well as demo flight spaces and attendee tickets available. Participants can look forward to an international conference and exhibition.
"The energy and innovation on display here is at the same level as when we visit the big drone fairs in the United States. I am really happy to be here and learn about drone developments in Europe. Being a part of the show gives us the opportunity to get to know a lot of new companies and potentially collaborate with them in the future. UAS Denmark International Test Center is in an important entry point for drone companies and Odense is a very interesting place buzzing with development," said Kevin Colburn, CEO of Commaris, about IDS22.
Matchmaking and industry speakers
Stay tuned to learn more about our special matchmaking session as well as who you can look forward to experiencing on stage at IDS23.
Get your ticket now!
Sign up for the drone show and explore future opportunities and applications, and meet peers from the drone industry, suppliers, relevant stakeholders from public organisations as well as end users from other sectors. 
To learn more about International Drone Show 2023, contact Lisa.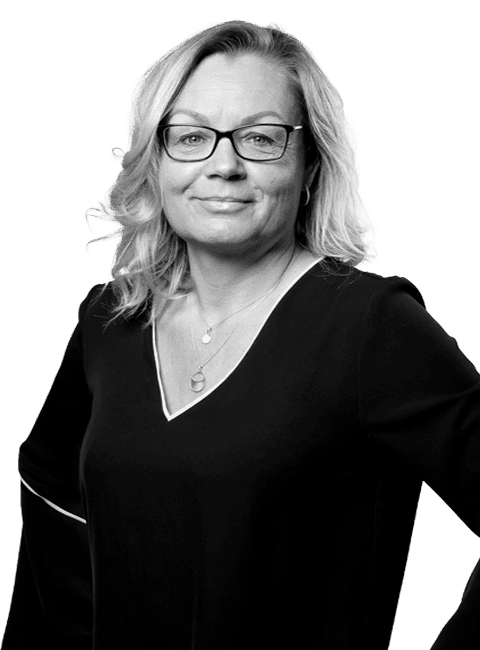 Business Development Manager
Lisa Rosenlyst Hansen
Drones and Unmanned Systems