Marketing & Communication Network
Your Marketing & Communication Network
The Marketing and Communication Network aims to provide members with best case practices, industry knowledge and inspiration on marketing- and communication-related challenges.
National Network
Marketing & Communication
This network is a place to learn from the successes and daily challenges of others from the same field and industry.
Participate and share, or listen to the experiences of others. Obtain interesting industry knowledge, insights on cluster companies and helpful tips while expanding your professional network.
The Marketing & Communication Network is open to employees working within marketing and/or communication at organisations that are paying members of Odense Robotics.
To see upcoming meetings, go to our Events page
"Many of the marketers in the networking group work in very small marketing departments or alone like me, handling the full scope of marketing and branding activities. For us, it is super inspiring to meet like-minded people with similar know-how and responsibilities. Sharing experiences is a great way to get inspiration for future marketing campaigns. At the same time, you can also confirm that your projects and ideas are on track with current industry trends and marketing practices."
Marie Zoffmann
Marketing Coordinator, B&R Industrial Automation
"I have been a member of the network for more than 2 years now and participated in both online and offline events. Being a part of the communications network at OR gives us a space where we can spar and discuss with likeminded marketing colleagues from the industry. I always look forward to the next event, as it is usually filled with inspiration and good vibes." 
Katrine Kjeldsgaard
Group Marketing Coordinator, Mobile Industrial Robots
"I very much appreciate the networking opportunities and support that the Marketing and Communications Network group at Odense Robotics has provided. I joined the group soon after I started as Marketing responsible at ROEQ. Working at a startup company in dynamic growth, and new to the robotics industry, it has been valuable to spar with others in the networking meetings about topics that are relevant to us all. Along with sharing best practice experiences, it has opened opportunities to work with other companies on linked projects."
Heather Thorslund
Head of Marketing & Sales Support, ROEQ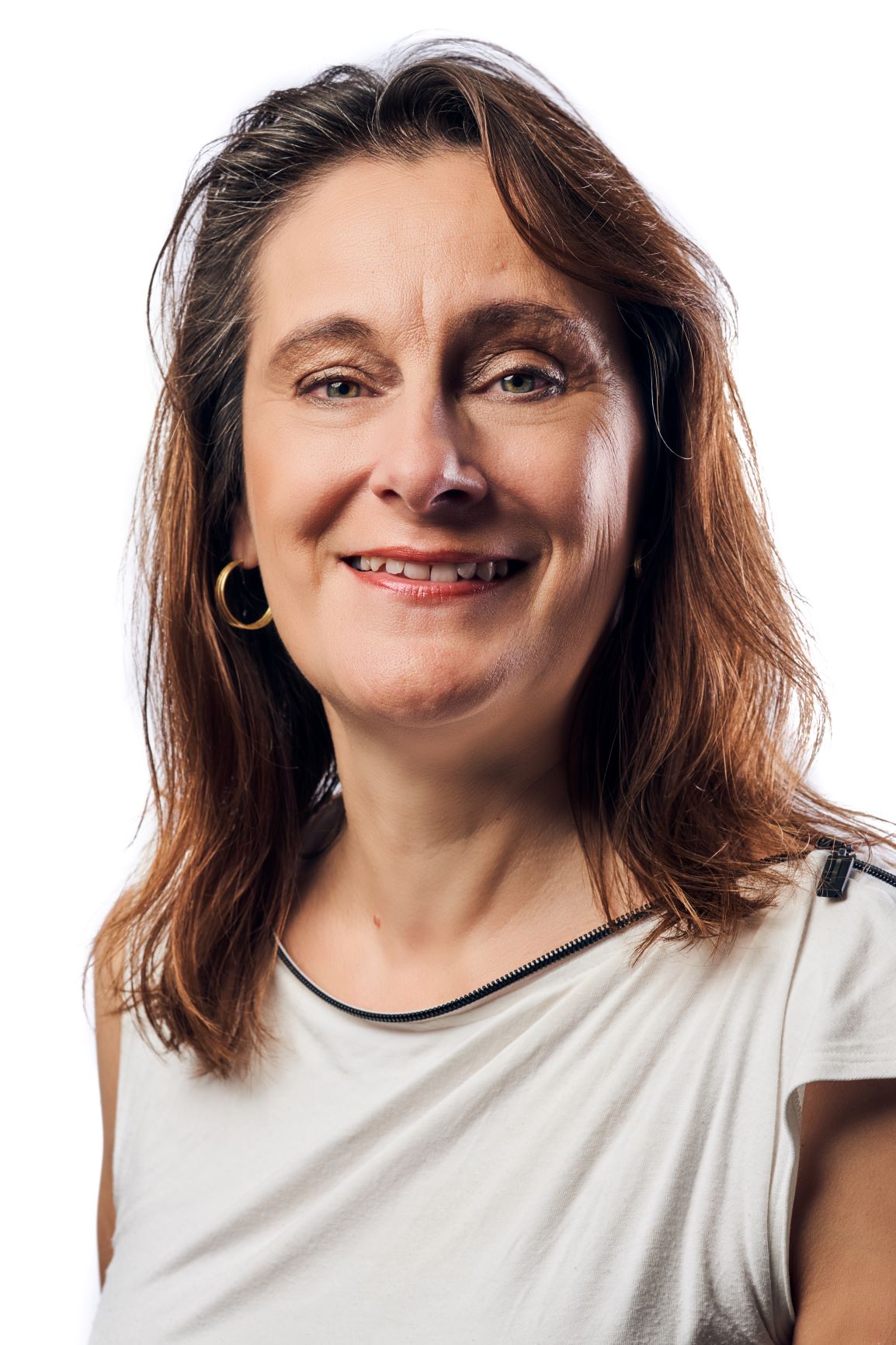 "Being a part of the Odense Robotics Marketing & Communication Network is a healthy business from a marketing perspective. We are definitely taking advantages of the discussions and conversations we are presented with. It's quite interesting to hear from fellow marketing departments how they organise and coordinate marketing activities across various media platforms. Although we are working with different industries, we still have many things in common, which is beneficial for all members in the cluster."
Philip Toft Halskov
Marketing Manager, Inrotech
The network through the years
A selection of pictures from the network meetings we have had through the years
Meeting at B&R Industrial Automation, November 2022
Meeting at OnRobot, September 2022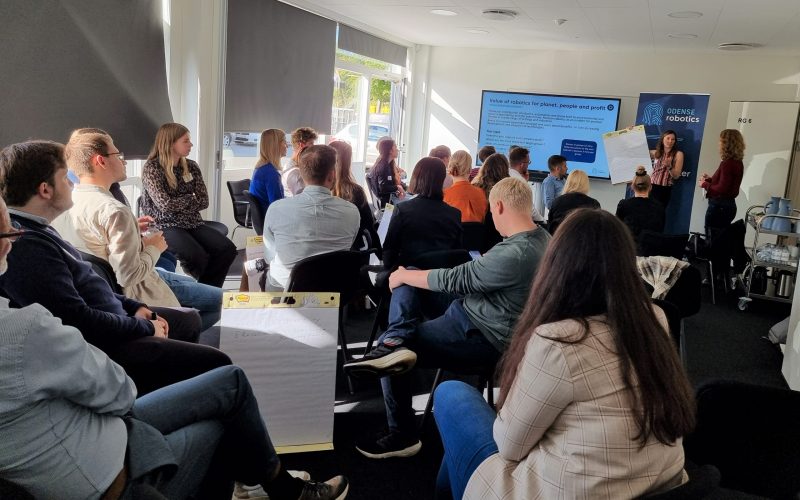 Meeting at OnRobot, September 2022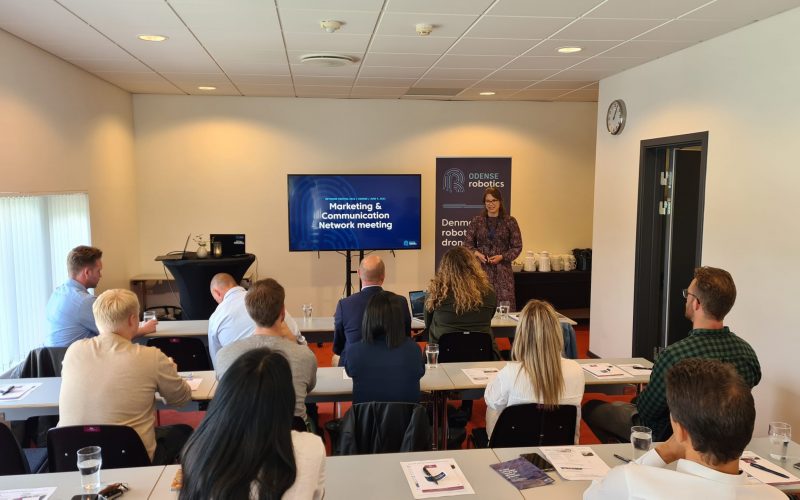 Meeting at Jyske Bank Arena, June 2022
Meeting at Universal Robotics, February 2022
Meeting at Odense Congress Center, November 2021
Online meeting, June 2021
Online meeting, August 2021
Meeting at Cabinplant, March 2020
Meeting at B&R Industrial Automation, November 2019
Meeting at Universal Robotics, June 2019
Meeting at Inwatec, March 2019
Meeting at Sanovo Technology Group, November 2018
Meeting at Egatec, September 2018
Kickoff meeting at Heartland Festival, June 2018
Contact Stephanie Violet Sørensen for more information
Marketing Manager
Stephanie Violet Sørensen
Marketing & communication channels and the Marketing Network
Odense