25. October 2023
Researchers, developers and robot enthusiasts will explore the ABCs of robotics in Odense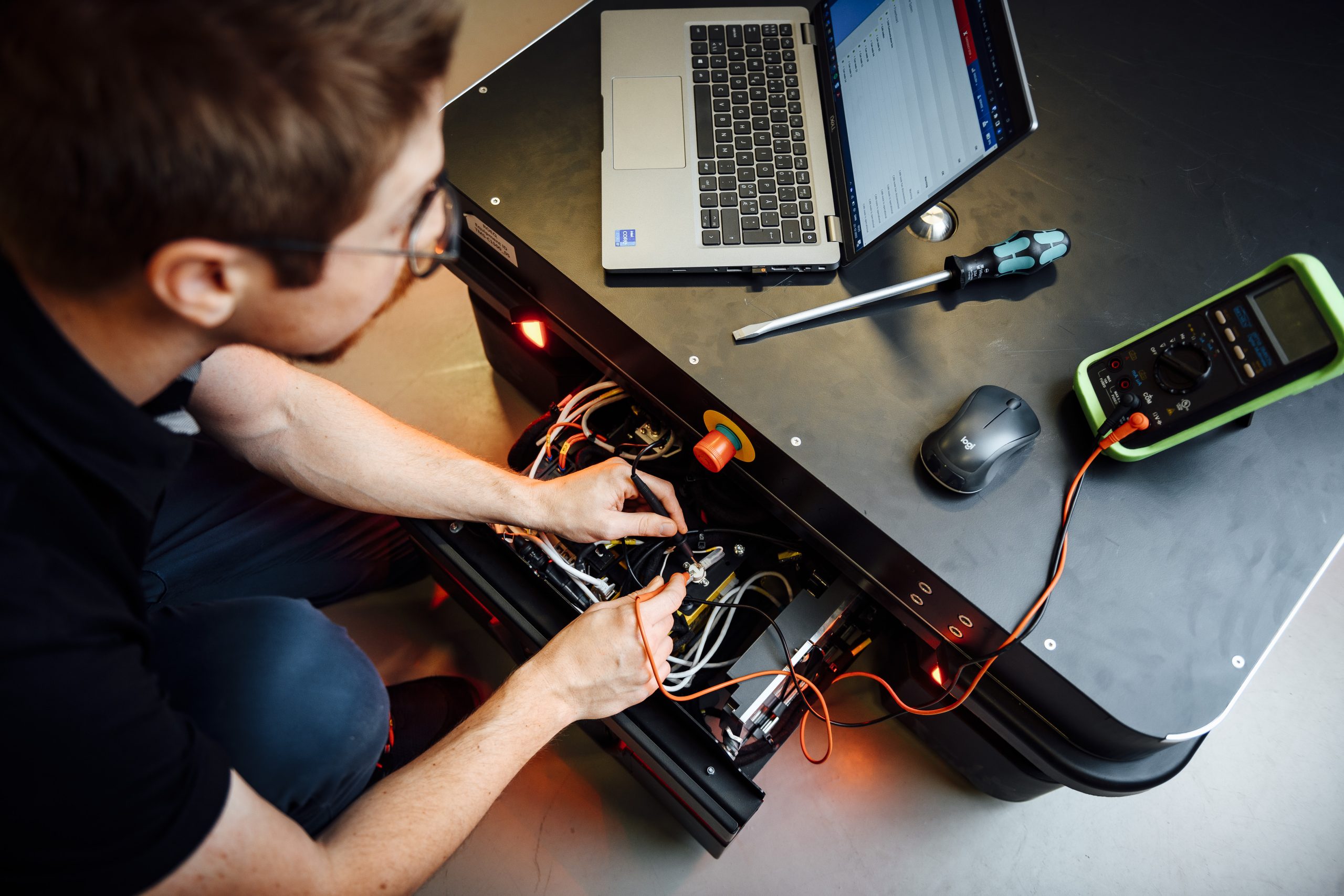 Exactly one year from now, Odense will host the internationally renowned conference, ROSCon, centered around the robotics operating system known as ROS (Robot Operating System). It will be the first time the conference is held in Scandinavia and is the result of a close collaboration between public and private stakeholders from Funen's vibrant robotics community. Ambitious plans for the conference's aftermath played a key role in securing the decision.
More than 1,000 robot enthusiasts, developers and researchers are expected to gather in Odense from the 21st to the 23rd of October next year for the prestigious ROSCon conference. Even though Odense, the capital of Funen, is the smallest city ever to host this event, the organisers have high expectations:
"Odense's reputation as a global hub for robotics innovation makes the city a natural choice to host ROSCon 2024. The thriving ecosystem of leading research institutions, pioneering companies and passionate robot enthusiasts reflects our dynamic and enthusiastic community. We look forward to this next exciting edition," says Vanessa Yamzon Orsi, CEO of Open Robotics, the organisation behind the conference.
Peter Rahbæk Juel, the Mayor of Odense, is looking forward to welcoming robot enthusiasts from more than 45 different countries to the world's leading robotics city:
"In Odense, we  are proud of our ambition to be the world's leading robotics city. So it's a fantastic endorsement that such a significant and important conference as ROSCon has chosen Odense as the host city. We join the league of major international cities that have previously hosted the conference. This is possible because Odense's robotics community is exceptional and revered globally."
Over recent years, the global robotics community has gathered in cities such as New Orleans and Tokyo to discuss ROS. Open Robotics' decision to focus on Denmark and Odense in particular for ROSCon 2024 is a credit to the city's strategic approach to hosting conferences. This approach not only seeks to successfully manage conferences, but also ensure a lasting and valuable impact on the city and its visitors.
"ROSCon is one of the first full-blown examples of our ambition to establish a strong connection between business tourism and economic development. For example, the robotics industry on Funen requires more talent. Thus, in collaboration with Odense Robotics, Odense Municipality and our regional business flagship, NextGen Robotics, we are looking into conferences and events we can attract to meet these needs. Our focus on Funen's strengths, such as the robotics sector, enables conferences to serve as an effective tool for supporting economic development," says Kirsten Rudbeck, Business Tourism Manager at Destination Fyn, who adds that a strong focus on key growth industries helps attract conferences in a highly competitive post-COVID market.
Now that the ROSCon conference is secured, the partners are already planning how to involve the local ecosystem, for example through technical tours and workshops. In addition to attracting talent, the conference is also expected to strengthen branding of Funen's robotics companies and research community and serve as a platform for creating valuable international alliances.
Søren Elmer Kristensen, CEO of Odense Robotics, Denmark's national robotics cluster, is also delighted:
"It's incredibly powerful that Odense will bring together robotic developers from across the world. Innovation and international collaboration are key features of ROSCon, and hosting it represents a strong endorsement of Funen's and Denmark's robotics community. For our robotics companies and researchers, it means global exposure and unique opportunities to exchange high-level technical knowledge and establish valuable relationships with potential partners and employees. I have high expectations for the conference as a launchpad for new innovation and collaboration."
The announcement of ROSCon in Odense comes just a few days after another key event demonstrating the city's leadership within robotics. Last weekend, during one of the world's largest badminton tournaments, the Victor Denmark Open, Odense was showcased as a leading robotics city when robots took the stage alongside global badminton stars in the tournament's finals and semifinals.
Facts:
ROS is an open-source operating system designed specifically for robotics applications. It provides a structured way to organise and control a robot, including a range of tools and libraries that simplify the development of complex robot applications.
ROSCon will take place from the 21st to the 23rd of October 2024 at the Odeon in the city of Odense.
Odense Municipality, Destination Fyn's Convention Bureau, and Odense Robotics have worked closely together to attract the conference.