● 29 August 2023 ● All members
International Drone Show 2023
Get insights about UAVs and drone tech from leading experts from Denmark and abroad at the International Drone Show on 29 August 2023 in Odense.
See new drone technologies in action, network and hear talks from some of the biggest players in Europe's drone industry at the International Drone Show on 29 August 2023 at HCA Airport in Odense, Denmark.
The event is a unique meeting place for drone companies and end users from Denmark and abroad to discuss the latest drone innovations and explore new application potential.
The annual conference and expo event attracts hundreds of visitors to see live demos, visit the expo and gain new insights from researchers, developers and end users on key topics. Visitors can also choose to end the day with an informal networking dinner.
 Themes of the conference
Legislation and Cooperation
Security and Defence
Use Cases & New Technologies
At the International Drone Show, we have set up two stages to offer you a variety of options to choose from. This way, you can select and attend the presentations or performances that interest you the most.
The afternoon session will offer themed workshops. Don't miss out on this chance to engage with industry experts and other enthusiasts to expand your understanding of the latest developments in drone technology.
Stay tuned for more information on the specific topics and presenters.
Call for keynote speakers
If you have a drone topic that would fit into the themes of the conference you would like to present, email Lisa Rosenlyst Hansen, Business Development Manager, Drones & Unmanned Systems, Odense Robotics: [email protected]
The International Drone Show is arranged by Odense Robotics and UAS Denmark International Test Center, which offers key testing facilities and BVLOS flights.
The event features:
A full conference programme covering cases and tech trends
Live flight demonstrations
Expo area where companies and organisations showcase solutions and research
Lounge area for informal meetings
Networking opportunities including after-show dinner.
What people say about the event:
"The energy and innovation on display here is at the same level as when we visit the big drone fairs in the United States. I am really happy to be here and learn about drone developments in Europe. Being a part of the show gives us the opportunity to get to know a lot of new companies and potentially collaborate with them in the future. UAS Denmark International Test Center is in an important entry point for drone companies and Odense is a very interesting place buzzing with development."
Kevin Colburn, CEO of Commaris
Tickets
895 DKK excl. VAT for members of Odense Robotics
1,645 DKK excl. VAT for non-members
245 DKK excl. VAT for students
Expo
You can choose between various exhibiting options, all of which include 1 café table, 1 chair, wifi, power socket and 1 attendee ticket. Spaces are sold on a first come first serve basis.
Company space 3×2 m: 4,795 DKK excl. VAT
Startup space 2x2m: 2,995 DKK excl. VAT
Outdoor 6 x 9m tent space: 15,000 DKK excl. VAT
Networking dinner
You can take part in an informal networking dinner after the show. Tickets cost 665 DKK excl. VAT. To join, please add this to your 'cart' when buying your ticket.
Call for drone demonstrations
If you have a drone that you would like to demonstrate live at the show, get in touch.
>>> Find more info and apply here

The event is hosted by Odense Robotics and UAS Denmark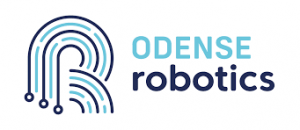 The event's media partner is Unmanned Network.

Are you an international company considering doing business in Denmark?
On 28 August – the day before the International Drone Show 2023 – you will have the opportunity to meet stakeholders from the drone industry and kick-start your collaboration with the Danish drone industry at Gateway to Europe, hosted in the City of Odense. Here you will get the latest insights from the Danish ecosystem, and you will get the chance to learn about how easy it is to set up a business in Denmark and tap into the world's leading robotics ecosystem.
Learn more about the event here>>
Sign up fo Gateway to Europe:
Please note that this event is for international companies only. To sign up, use the IDS2023 sign-up link and choose the "Pre-event: Gateway to Europe" ticket type.
Odense Robotics is co-financed by the Danish Agency for Higher Education and Science as well as the Danish Board of Business Development.

Information
en
29 August 2023 10:00 - 18:00
HCA Aiport, Odense
Lufthavnvej 131, 5270 Odense N
Total price excl. VAT
895 DKK
Sign up here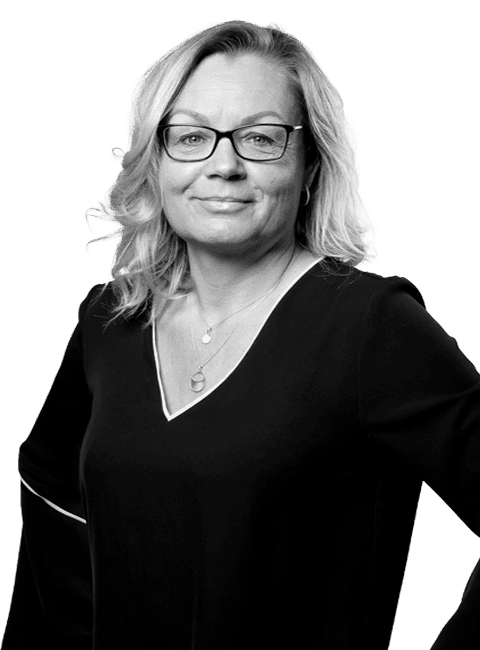 Business Development Manager
Lisa Rosenlyst Hansen
Drones and Unmanned Systems