● 29 August 2023 ● All members
International Drone Show 2023
Get insights about UAVs and drone tech from leading experts from Denmark and abroad at the International Drone Show on 29 August 2023 in Odense.
Experience new drone technologies in action, network and hear talks from some of the biggest players in Europe's drone industry at the International Drone Show (IDS) on 29 August 2023 at HCA Airport in Odense, Denmark.
The event is a unique meeting place for drone companies and end users from Denmark and abroad to discuss the latest drone innovations and explore new application potential.
The annual conference and expo event attracts hundreds of visitors to see live demos, visit the expo and gain new insights from researchers, developers and end users on key topics. Visitors can also choose to end the day with an informal networking dinner.
What can you expect from IDS2023?
Talks and workshops

covering the latest drone tech trends 

 

 

Live flight demonstrations 

 

 

Expo area where companies and organisations showcase solutions and research

 

 

Matchmaking sessions with industry peers and experts

 

Panel discussions with industry experts on the latest drone developments

 

Pre-event for international companies on 28 August 

 

 

Networking opportunities including after-show dinner.

 

 
Conference themes on:
Legislation and Cooperation
Security and Defence
Use Cases & New Technologies
5G
Cyber Security
Research
Special addition to this year's IDS: B2B Matchmaking
This year we are please to invite all participants at IDS to join our B2B matchmaking event with industry peers and experts, hosted by Enterprise Europe Network. The session will take place during IDS.
Here you will have a chance to get in contact with potential business partners or project cooperation partners via pre-scheduled 1:1 meetings. The matchmaking will provide a unique opportunity for participants to establish new connections and build new relationships within the drone ecosystem.
The matchmaking event will take place during IDS on 29 August 2023 at 09.00-12.00 at the HCA Airport in Odense.
To participate in the matchmaking event free of charge you need a ticket for IDS.
Register for B2B matchmaking and learn more >>
Networking dinner:
You can take part in an informal networking dinner after the show. Tickets cost 665 DKK excl. VAT. To join, please add this to your 'cart' when buying your ticket.
What do people say about the event?
"The energy and innovation on display here is at the same level as when we visit the big drone fairs in the United States. I am really happy to be here and learn about drone developments in Europe. Being a part of the show gives us the opportunity to get to know a lot of new companies and potentially collaborate with them in the future. UAS Denmark International Test Center is in an important entry point for drone companies and Odense is a very interesting place buzzing with development."
– Kevin Colburn, CEO of Commaris
Need a visual? Check out our teaser video:
Prices?
Tickets:
895 DKK excl. VAT for members of Odense Robotics
1,645 DKK excl. VAT for non-members
245 DKK excl. VAT for students
Expo booths:
Company space 3×2 m: 4,795 DKK excl. VAT
Startup space 2x2m: 2,995 DKK excl. VAT
Outdoor 6 x 9m tent space: 15,000 DKK excl. VAT
Drone demonstrations:
If you have a drone that you would like to demonstrate live at the show, get in touch.
>>> Find more info and apply here
The event is hosted by Odense Robotics and UAS Denmark, which offers key testing facilities and BVLOS flights.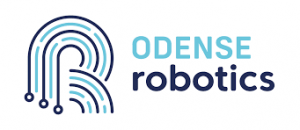 The event's media partner is Unmanned Network.

Are you an international company considering doing business in Denmark?
On 28 August – the day before the International Drone Show 2023 – you will have the opportunity to meet stakeholders from the drone industry and kick-start your collaboration with the Danish drone industry at Gateway to Europe, hosted in the City of Odense. Here you will get the latest insights from the Danish ecosystem, and you will get the chance to learn about how easy it is to set up a business in Denmark and tap into the world's leading robotics ecosystem.
Learn more about the event here>>
Please note that this event is for international companies only. To sign up, use the IDS2023 sign-up link and choose the "Pre-event: Gateway to Europe" ticket type.
Odense Robotics is co-financed by the Danish Agency for Higher Education and Science as well as the Danish Board of Business Development.

Information
en
29 August 2023 09:00 - 17:00
HCA Airport, Odense
Lufthavnvej 131, 5270 Odense N
Total price excl. VAT
incl. VAT 1118.75 DKK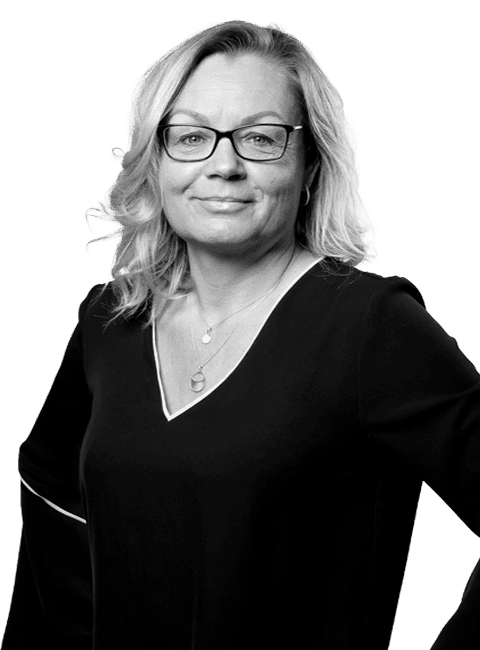 Business Development Manager
Lisa Rosenlyst Hansen
Drones and Unmanned Systems