ADVANCED TESTING
Denmark's drone test facilities
Denmark offers a range of drone test facilities across the country. Browse through the options to identify the right facility for testing your drone technology.
Aarhus University
Deep Tech Experimental Hub
The Deep Tech Experimental Hub at AU Engineering is a 2,100 m2 research facility offering state-of-the-art laboratories in several fields of engineering: Construction, Mechanics, Electrical and Computer Technology. The facility includes one of the largest indoor drone cages in Denmark, robot facilities, a climate laboratory, makerspaces for engineers, experimental wind tunnel laboratories, and a range of other laboratories and study areas for research on intelligent products, construction and infrastructure, metamaterials, etc.
To learn more visit Deep Tech Experimental Hub
Aalborg University
Drone Research Lab
Drone Research Lab is one of the research groups at the Aalborg University Department of Electronic Systems. The lab focuses on research in safety and advanced applications for unmanned aircraft, and combines theoretical work with actual flights across a range of areas. Safety for unmanned aircraft means figuring out how to have more aircrafts in the airspace alongside manned aviation without increasing the risk to other airspace users and people on the ground. Advanced operations push the limits for what is currently possible with unmanned aircraft.
To learn more visit Drone Research Lab
DTU
Autonomous Systems Test Arena
Located in DTU Lyngby Campus, ASTA is one of the world's largest indoor infrastructures for testing mobile robot technology on land, in the air, and underwater. The facility offers three testing environments:
To learn more visit ASTA
A 6.5x3.5x3m pool equipped with a current generator where to experiment with up to 4 underwater robots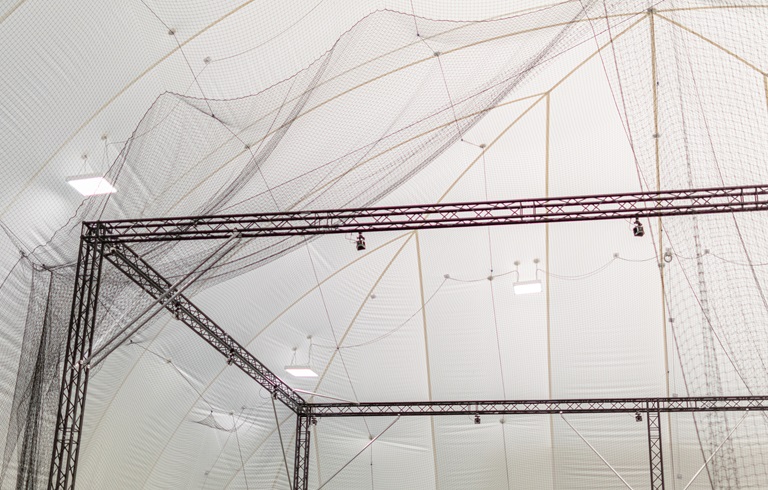 A confined area equipped with 16 cameras motion capture system covering a volume of 10x14x7m where to experiment with up to 14 robotic systems on land and in air
An open space where to test land and aerial robotic systems in conditions close to the outdoor environment relying on global navigation satellite system and platform specific onboard sensors
SDU UAS Test Center is an ecosystem for developing and testing drones and drone-related system platforms. The center is located at a 2200m2 hangar at HCA Airport near Odense. SDU UAS Test Center offers companies, researchers, partners, and engineering students the opportunity to work in our state-of-the-art laboratories and test areas to create coherent and safe drone systems.
To learn more visit UAS Test Center
Composite laboratory: 300m2 lab space for designing developing and manufacturing drones in the composite materials.
Motion capture system: OptiTrack motion capture system for conducting experiments in collaborative swarming indoor navigation methods, obstacle avoidance, human/drone/ground/robot interactions studies and more.
System integration laboratory: A multidisciplinary and flexible research and workshop environment within Electronics, Mechanics and Software/Simulation for test and integration of drone systems.
GET IN TOUCH
Drones in Denmark
Contact Lisa Rosenlyst Hansen for more information about Denmark's drone ecosystem and what Odense Robotics can offer to drone companies.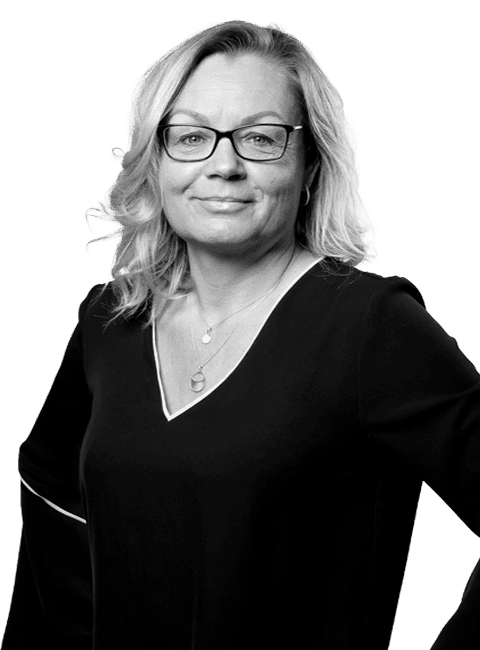 Business Development Manager
Lisa Rosenlyst Hansen
Drones and Unmanned Systems