● 13-14 March 2023 ● All members
European Robotics Forum 2023 B2B Matchmaking
Matchmake the day before European Robotics Forum 2023 (ERF2023) 13 of March, without a ticket to ERF2023 or utilise the matchmaking at ERF2023, with a ticket European Robotics Forum on 14. Of March.
It is our pleasure to invite all participants of the European Robotics Forum 2023 (ERF2023) and others interested in the robotics sector to participate as an attendee in our ERF2023 matchmaking event. This event is hosted by Enterprise Europe Network, City of Odense, Odense Robotics, euRobotics and SDU in collaboration with the Chamber of Commerce in Rostock and others. 
The matchmaking will take place 13 & 14 March 2023 and will provide a unique opportunity to establish new connections and build new relationships in the advanced and fast-growing industry of robotics and related fields. 
Please note that after the matchmaking session, Odense Robotics is hosting the event "Investor tips and opportunities in the danish robotic and drone eco-system" Investor tips and opportunities in the Danish robotic and drone ecosystem – Odense Robotics, where you can learn what investors look for, and hear about the opportunities in the robotic and drone eco-system. 
Matchmaking
The matchmaking platform offers all visitors, delegations, local robotics ecosystem and exhibitors the possibility to get in contact with potential business partners or project cooperation partners via 1:1 meetings. 
The Monday 13th March at 14:00-15:30 matchmaking event: Is open to all stakeholders, is free of charge and DOES NOT require a ticket for European Robotics Forum 2023. 
The Tuesday 14th March at 16:00-17:15 matchmaking event: DOES REQUIRE a ticket for the European Robotics Forum 2023 and is free of charge for all ticket holders. To purchase a ticket for the European Robotics Forum 2023 please follow this link. 
How it Works
Attendees are invited to pre-book bilateral meetings of 15 minutes with other persons participating in the B2B matchmaking. The matchmaking event is a platform offering opportunities to meet potential customers, suppliers, research partners, project partners, investors for new business and R&D projects etc. 
Each participant can book a number of meetings and will receive a personal meeting schedule. Only physical meetings at the European Robotics Forum 2023 venue in Odense will be possible (no options for virtual meetings). 
Register now and join us for two exiting days of networking, new knowledge and business opportunities! European Robotics Forum 2023 B2B Matchmaking – Home (b2match.io) 
How can you benefit from this event?
Publish and showcase your products, projects, services or business needs to event participants 
Initiate and arrange promising pre-scheduled meetings at the event 
Generate fresh leads and meet new contacts in a time and cost-efficient way 
Stay one step ahead of your competitors by being seen and visibly present at the event 
The Top 5 objectives to make your stay a success:
Meet Partners and Customers 
Discover New Products & Services 
Prepare Purchases or Projects 
Meet New Suppliers 
Get Information about latest's trends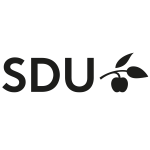 Through the new Beyond Beta programme, Odense Robotics helps ambitious startups with exciting innovative solutions within robotics, automation and drones – at the idea phase or already on the market. The Beyond Beta programme is funded by the Danish Board of Business Development

Information
da
13 March 2023 14:00
14 March 2023 15:30
Odense
Odeons Kvarter 1 5000 Odense, Denmark
Project Manager
Ole Georg Andersen
Knowledge-based innovation and the Fehmarn Belt project
Odense