● 31 May 2023 ● All members
Information Meeting: Wild Robots Solve Wild Problems
How can robot companies help solve our major societal challenges?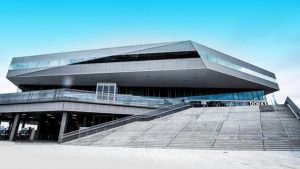 Aarhus Municipality, together with Govtech Center Midtjylland, Odense Robotics, Aarhus City Lab, Invest in Denmark, and others, is organizing a two-day festival that explores how robots can be part of the solution to major societal challenges in climate, health, welfare, education, and recruitment.
On Friday, August 25, 2023, we will zoom in on the business and welfare potentials as exciting robot companies, robot experts, and municipalities share and showcase the many opportunities already available in the market today and those just around the corner.
On Saturday, August 26, 2023, we will focus on the playful and educational aspects as we invite everyone, children and adults of all ages, to experience robots, engage in robot play, and explore robot creativity.
Introduction to the ideas behind and the plan for the festival

How can companies participate?

Question and answer session
Photos and participant list:
Please note that photos will be taken throughout the event. Odense Robotics will use these for marketing and publicity of our initiatives on our website, in social media and in any third party publication. Upon request, participant email list can be shared with participants and event partners.
Please contact us if you have any concerns or if you wish to be exempted from these activities.
Odense Robotics is co-funded by the Danish Board of Business Development, the Danish Agency for Higher Education and Science and the European Union, as well as a broad range of projects and partnerships.


Information
da
31 May 2023 15:00 - 16:00